FolderMill provides automated conversion of input documents to PDF, JPEG, TIFF, or other image formats and automated printing on desktop or enterprise printers.
It is a comprehensive automated solution for file conversion and document printing in any environment with Windows or Windows Server. FolderMill can help you get rid of processes which involve time-consuming and error-prone manual document-related tasks.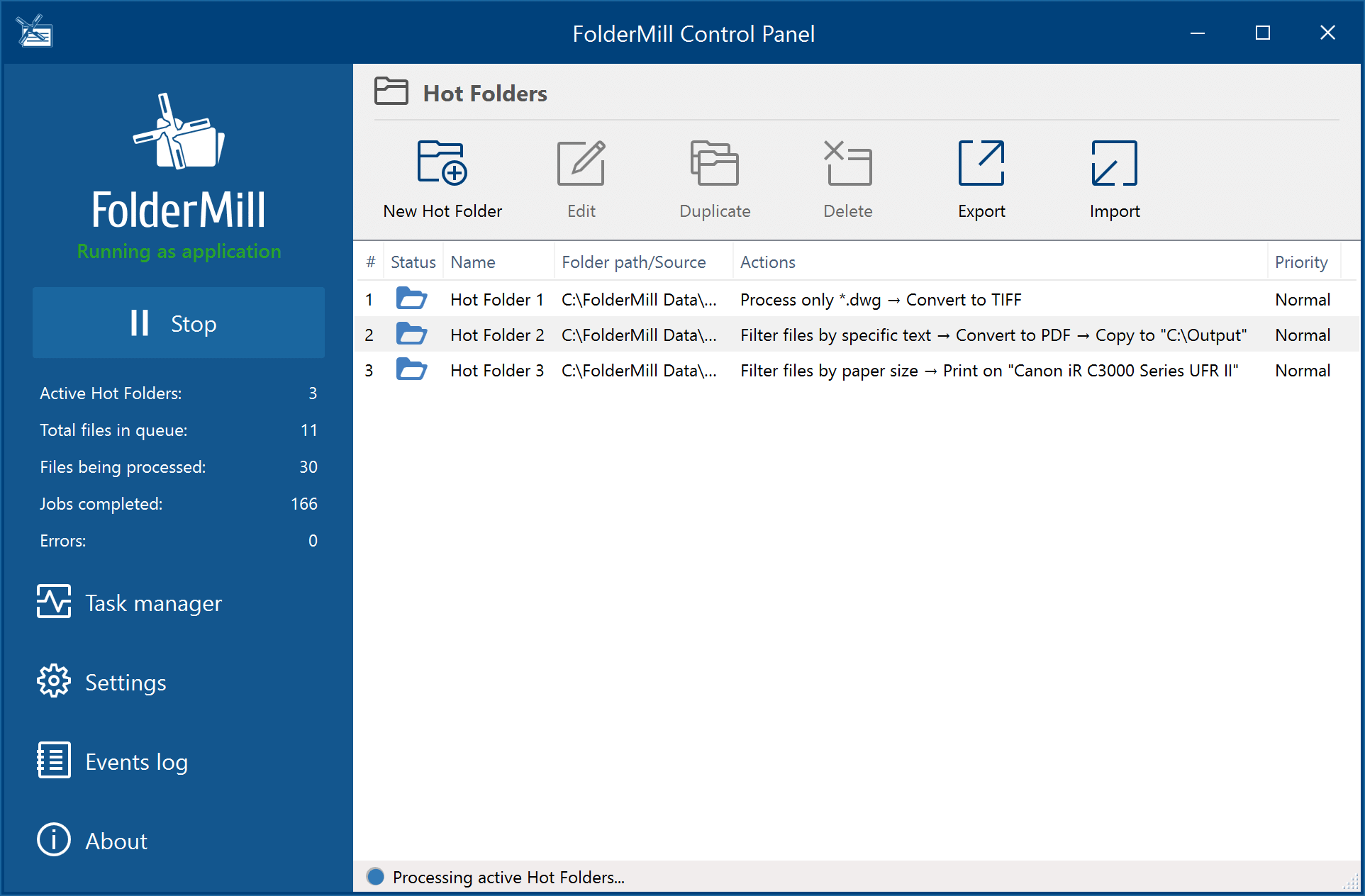 The basic idea behind configuration is to create Hot Folders and a set of Actions. It is possible to set several Actions for each Hot Folder, e.g., one applies watermark and prints on a defined printer, and another saves input documents as PDF.
Individual Hot Folders are usually created for different workgroups or different tasks. Several Hot Folders may be created for a single workgroup (department), each with certain functionality. For example, one Hot Folder may help prepare material for publication, whereas another creates compact archives. A new user connects to the existing system simply by creating shortcuts to the input and output folders.
How it Works
FolderMill works as follows:
a user copies a document to a pre-defined input folder
the system detects the file and immediately proceeds to one or several operations:

convert to… – converting a file to the desired format (PDF, XPS, JPG, TIFF, PNG) and placing to the output folder;
print document – sending a file to the chosen printer (or multiple printers);
add watermark – adding a text or image watermark with flexible settings and macros;
copy document – copying a file to a selected destination;
send to email – sending a file via email using an SMTP server;
upload to FTP – uploading a file to FTP server via FTP/FTPS/SFTP protocol;
run a custom application – running an app or script to perform a custom operation with a file (e.g., play a sound or run a .bat file)
Learn more about FolderMill features
Features Overview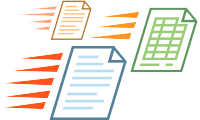 Fast Processing Engine
FolderMill can process thousands of documents every day, 24/7.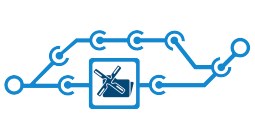 Easy to Integrate
IT system administrators and independent software developers can integrate FolderMill into existing or new document workflows.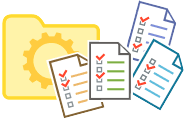 Variety of Actions
It is possible to create as many actions as needed and adjust them for different use cases.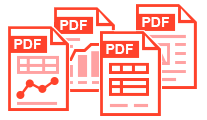 Convert to PDF
Automatically convert incoming documents to PDF and PDF/A.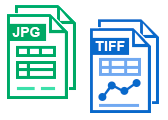 Convert to Image
Rasterize documents to JPEG, PNG, or TIFF. You can also choose image quality and DPI.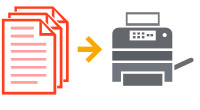 Print Documents
Send incoming documents to your desired printer or different printer trays.
No additional software needed on workstations. The only thing required is to install the FolderMill on a selected network server, define Hot Folders, and map the desired network folders for selected users in system policies.
More than 75 different document types are supported to print or convert. See full list of supported input formats.
Export into 5 formats. Documents of any type can be exported into PDF, XPS or image files in popular formats: TIFF, JPEG, PNG.
Keep printer settings. FolderMill saves printer settings for each individual Print Document Action.
Virtual printers' support. Ability to set a virtual printer for Print Document Action increases the number of supported file formats. We provide a commercial license of Universal Document Converter virtual printer by request.
Work with multipage documents. Several documents of various types can be combined into one multi-page file. Or, a large document can be split into separate pages.
Ease of use. To export any types of documents as PDF, XPS or images of the desired format, just copy them into the input folder. A few moments later, the converted document will appear in the output folder.
Advanced quantization algorithm. An advanced image quantization algorithm produces high-quality output images even when converting into black and white format.
High resolution. Resolutions of up to 1200 DPI produce documents that preserve all the elements of the artwork of advertising materials and the smallest detail on drawings and diagrams.
Small system footprint. Small system footprint helps export documents of almost any size with hundreds of pages.
Quick configuration. The FolderMill Control Panel makes configuration very quick and easy.
Multi-language user interface. FolderMill is available in 10 languages: English, German (Deutsch), Spanish (Español), French (Français), Dutch (Nederlands), Russian (Русский), Danish (Dansk), Italian (Italiano), Latvian (Latviešu), Chinese Simplified (中文).
Supported file types
FolderMill can handle most file types on its own with its processing engine. Input file types include:
PDF files: PDF, PDF/A
Photos & images: JPEG, PNG TIFF, GIF, BMP, PCX, DCX, PSD
Microsoft Office files: DOC, DOCX, PPT, PPTX, XLS, XLSX, CSV
Microsoft Outlook files: EML, MSG
Autodesk AutoCAD: DWG, DXF
Other: ZPL, XPS, HTML, MHTML, PLT, WMF and more)
View list of supported file types
Things You Won't Need after Installing FolderMill
No need to compromise: FolderMill fits anywhere
Whether you have a local area network (LAN), a Windows Server, a network-attached storage (NAS) device, a virtual machine, an FTP server, a SharePoint server or a cloud-based virtual file server, FolderMill can be integrated into your IT environment. It will let your employees convert to PDF or images files and print documents over a network.

Offices and schools often have local area networks. LANs are useful for sharing devices such as printers, documents or storage among network users. This helps a business cut down on the costs with multiple printers and other resources.
No need to install any extra software on end users' PCs
Certain software for certain file types must be installed on a main workstation or server PC only, whereas the end users connected to your office network do not need to install anything. Integrate FolderMill into your office network, and your employees won't need to install printer drivers, libraries, additional file processing software or software products. All they will have to do is just drop their documents to a shared folder and get printouts from a printer.
No need to set up local, network or wireless printers
If you have a printer connected to the main computer, which is shared by your end users within а network, they actually don't need to install a network, wireless, or Bluetooth printer on their own PC. Again, they just drop new files to the shared folder.
No need for print servers
FolderMill is simple and cost-effective for network printing as well: it saves time and doesn't need constant IT support. Once configured, it works without users' or system administrators' attention. Automated printing of documents is performed by FolderMill with pre-configured settings. And there's no need for print servers, because a common laptop or a desktop PC will do. It can act as a print server.
No need to open up files individually
Whether you print or convert documents, you would usually need to open a file, start file dialog (File > Print), make necessary settings, select a printer and click Print. Or open a file, find Save as... or Export option, select a certain file format and click Save. With FolderMill, you can forget about it. Once configured, it does the work for you as soon as end-users copy them to a Hot Folder (which can be shared via LAN or Google Drive).
Deploying FolderMill in your office
The installation process of FolderMill is very intuitive. Simply launch the installation file and follow the on-screen instructions. FolderMill is available as a server and desktop editions.
FolderMill Server Edition
For the best experience within an office network, use FolderMill Server Version, which can operate in Windows OS service mode. Once installed on the server, you can create as many Hot Folders as you need and share them for end-users.
You can configure the program to run when Windows starts, so that FolderMill Processor works in the background without user attention. To enable this mode, please turn on Run FolderMill as service setting (available in server edition).
FolderMill Desktop Edition
FolderMill Workstation Version can be installed under a single Windows user account. It costs less, but cannot be installed on the server version of Windows OS or work in Windows OS Service mode. This version will allow you to run FolderMill as an application only.