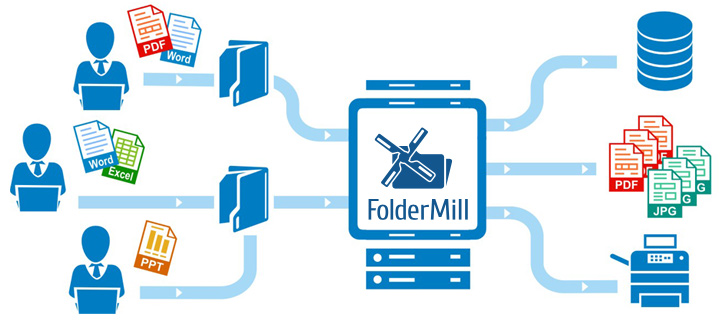 FolderMill - Document Processing Server
FolderMill is a server-side application that automatically converts Word documents, Excel spreadsheets, and PowerPoint presentations to PDF, JPEG, TIFF, or other image formats. FolderMill provides an easy way to automate routine document processing tasks and establish a document flow in an enterprise environment.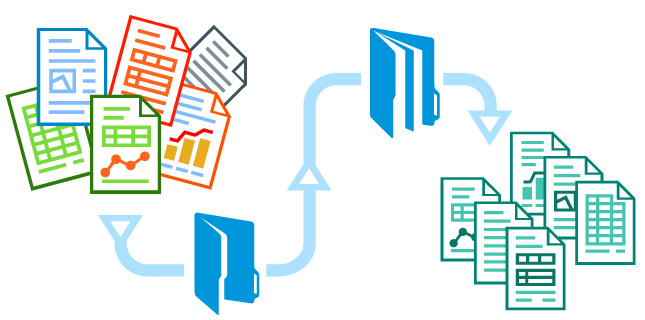 FolderMill - Automate Document Conversion
FolderMill automatically converts incoming Word documents, PDF files, Excel spreadsheets, HTML files, images and other document types to PDF, JPEG or TIFF format.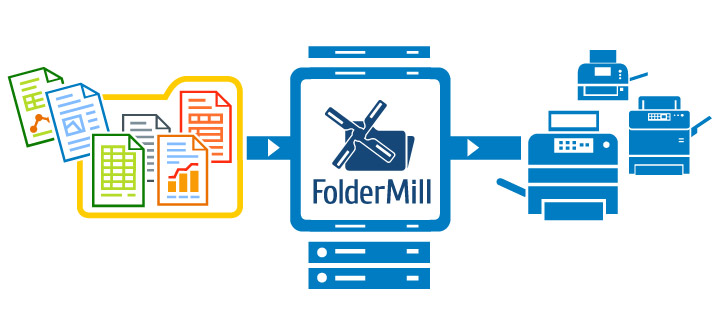 FolderMill - Print Documents Automatically
FolderMill automatically prints incoming documents on a defined printer. It could be a local, network or even a virtual printer.