Solutions for Business
FolderMill fully automates document printing and file conversion on Windows PC or Windows Server. If you have high-volume document workflows, FolderMill makes it easy to digitize documents and automate manual processes. With automated filtering, renaming, copying, watermarking, post-processing, conversion to PDF or image formats, you'll be able to remove workflow bottlenecks and streamline the flow of documents in your organization.
Printing and File Conversion Automated for Your Business
FolderMill can be deployed in any organization with little efforts. One server installation can support an entire office with hundreds of workstations. Our software is highly demanded in various areas of business — among our clients, we have banks, logistics, legal, healthcare, and financial companies, post offices, governmental and non-profit organizations, and even an airport. FolderMill is a useful document printing and conversion solution which can save your time and money.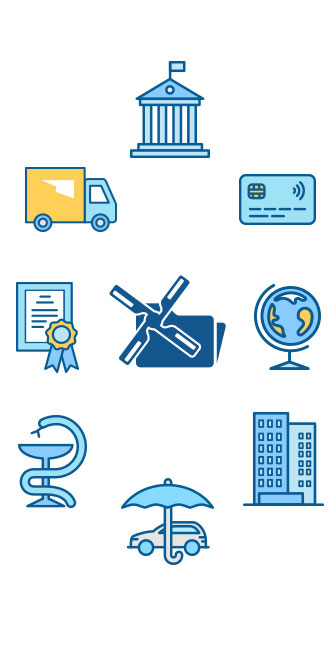 ---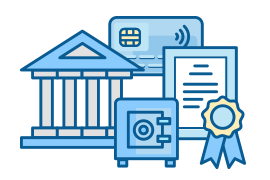 The finance, accounting, and banking sectors operate in a challenging environment. Manual processing of accounting source documents can take much time and additional costs. While the government and regulators require strict compliance rules, employees need time-saving tools for routine tasks. Also, they may need to save their data to the ISO standard PDF format before sending a document to the recipient.
Invoice printing, as well as processing of checks, receipts, tax returns, worksheets, statements, memos, agreements, reports, letters, payroll checks, and other documentation, is as easy as copying files to a folder.
Simplify printing and file conversion to PDF or images of documents such as:
Invoices
Excel worksheets
SWIFT messages
Word documents
Features for financial companies

We've been using the free version of FolderMill to make sure this would suit our needs, and have been amazed at the capabilities it has. We have been loving the program, and it's working perfectly for us.
---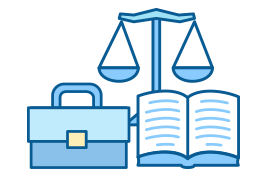 Increase the productivity of your law firm with FolderMill. Documents generated in law firms and insurance companies must be compliant with existing laws and internal policies.
Law firms use eDiscovery software to streamline the processes through effective legal document management. FolderMill can contribute to it and help you avoid additional paperwork in terms of printing and exporting to PDF or image formats.
FolderMill offers file filtering by keywords, renaming, conversion to searchable PDF (using OCR), which makes tracking, managing, and distributing any file quick and easy.
Simplify printing and file conversion to PDF or images of documents such as:
Litigation documents
Credit documents
Invoices
Loan documentation
Features for law firms and legal institutions
Saving files to searchable PDF (OCR)
Converting Outlook MSG and EML emails to PDF

I use FolderMill to convert a few hundred PDF's to TIFF's each month. I only use FolderMill 3 days in a month but it saves me a whole day converting one by one. Thank You!
---
Governmental & Non-profit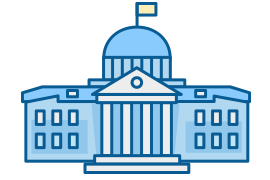 Bring print requirements under control with FolderMill. Citizens expect effective delivery of government services from their state and local agencies. Document management within a government agency is not easy. With the Hot Folder technology, you can meet multiple regulations and requirements and focus on what's important rather than spend time on repetitive tasks.
We provide a special discount for non-profit and governmental organizations.
Simplify printing and file conversion to PDF or images of documents such as:
Government documents
Forms
Features for governmental entities and non-profit organizations

FolderMill helps us automatically print PDF reports to various locations around the facility.
---
Logistics & Warehouse management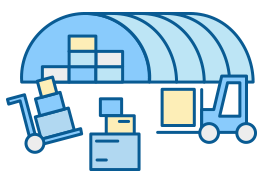 Logistics and warehouse businesses rely on the stable generation of documents and labels critical to the success of their operations. Delays in the supply chains may lead to substantial losses.
Print shipping documents, delivery notes and other relevant documentation on the fly. For an industry that's always on the move, timing, efficiency, and reliability are of the utmost importance.
When printing or file processing stops running within a transportation & logistics operations — fulfillment stops, which is never an option. FolderMill can help transportation and logistics businesses handle the documentation within their industry.
Simplify printing and file conversion to PDF or images of documents such as:
Shipping labels
Customs documents
Zebra ZPL barcodes
Delivery notes
Invoices
Consignment notes
Features for logistics & warehouse services companies
Auto-printing of shipping labels and invoices
Processing ZIP & RAR archives without extracting files
Document routing for further processing or storage

FolderMill seems to be what I need, which is picking up a PDF file from a folder and printing it on a printer, for about 10 different folder/printer combinations.
---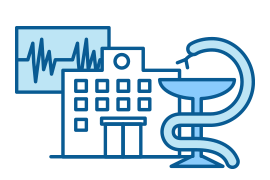 We believe that healthcare professionals need to focus their attention on delivering excellent patient care rather than red tape. Healthcare specialists can ease the burden on their IT staff by integrating FolderMill into IT environment of a health facility. Print out medical results, health check reports, and other documents or save them to a convenient file format on the go.
Simplify printing and file conversion to PDF or images of documents such as:
Handouts
Medication orders
Features for healthcare agencies and hospitals
Converting to searchable PDF (OCR)
Deleting original files after processing
Printing digitally signed PDF files
Printing directly from FTP server

Great software, we see a lot of potential with it in our company.

---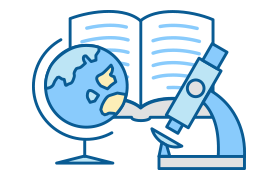 Save time and money with cost-effective software that helps teachers to work more efficiently. Free up your staff to work across teams faster, by bringing people and data in real time. Delivering high performance with low intervention, FolderMill is very simple for end-users. It lets you focus on the most important things rather than document-related routines.
Eliminate unnecessary activities and give teachers more time to get back to more value-added tasks and focus on the students.
We provide a special discount for schools and educational organizations.
Simplify printing and file conversion to PDF or images of documents such as:
Features for educational institutions and schools
Converting Word DOCX to JPEG or PDF
Double-sided printing (duplex mode)

I use FolderMill in my school to automatically print tests when I download them in a folder.
---
Construction & Engineering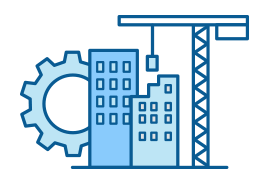 With FolderMill, construction and engineering industry experts can benefit from saving time on printing or conversion of CAD drawings and worksheets to popular file formats. Autodesk AutoCAD, Design Review, Inventor drawings, SolidWorks, eDrawings, Microsoft Visio drawings, Mathcad worksheets, Zebra print files, and PostScript files are supported as input files by FolderMill.
Simplify printing and file conversion to PDF or images of documents such as:
Drafts
Project documentation
Features for construction companies

We automatically print Word to PDF at a specific time of the day (there is no user interaction).
---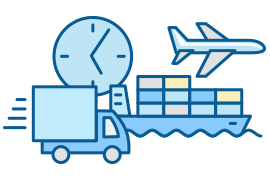 Retail and wholesale distribution companies face many operational and logistical challenges. The use of automation provides better productivity and efficiency. You can set up network-shared folders as Hot Folders to exchange documents over the Internet between headquarters and branch offices. FolderMill can be a real time-saver for the retail and manufacturing industries as well as e-commerce.
Simplify printing and file conversion to PDF or images of documents such as:
Features for the retail & wholesale industry

I use it [FolderMill] in stores. I need to print on remote printers. I created subfolders for each store in a Google Drive storage, and just drop files (labels, price tags, etc.) into the necessary folders configured for printing. It is very convenient. It used to take me much time via TeamViewer, but now it's a matter of two mouse clicks. I thank you so much!
Ultimately, any department in any industry with the requirement to produce volume, repeat documentation in a great variety of input formats can use FolderMill document automation software to benefit from saving time and other resources.
Please evaluate FolderMill for your business. Download the free version or request a full-featured 14 days time-trial version: